For whom this site was initially made
The three generations of the Perrakis family from Sfakia, Crete
Three generations of the Perrakis family - Hotel Stavris, Sfakia
First generation

Father Stavros Perrakis †
Founder of Hotel Stavris

Mother Thespina Perrakis †

Second generation

Aristotelis Perrakis

Giorgis Perrakis

Stavros Perrakis

Eleni Perrakis

Third generation

Stavros Perrakis Jr.

Giorgos Perrakis Jr.

Aristotelis Perrakis Jr.

Stelios Perrakis
We are the brothers Aristotelis, Giorgis and Stavros Perrakis, together with our sister Eleni, and parents and children. Our father Stavros started in 1969 to rent 3 small rooms above his shoe repair shop and mini market in Chora Sfakion, a small village on the Southwest coast of Crete.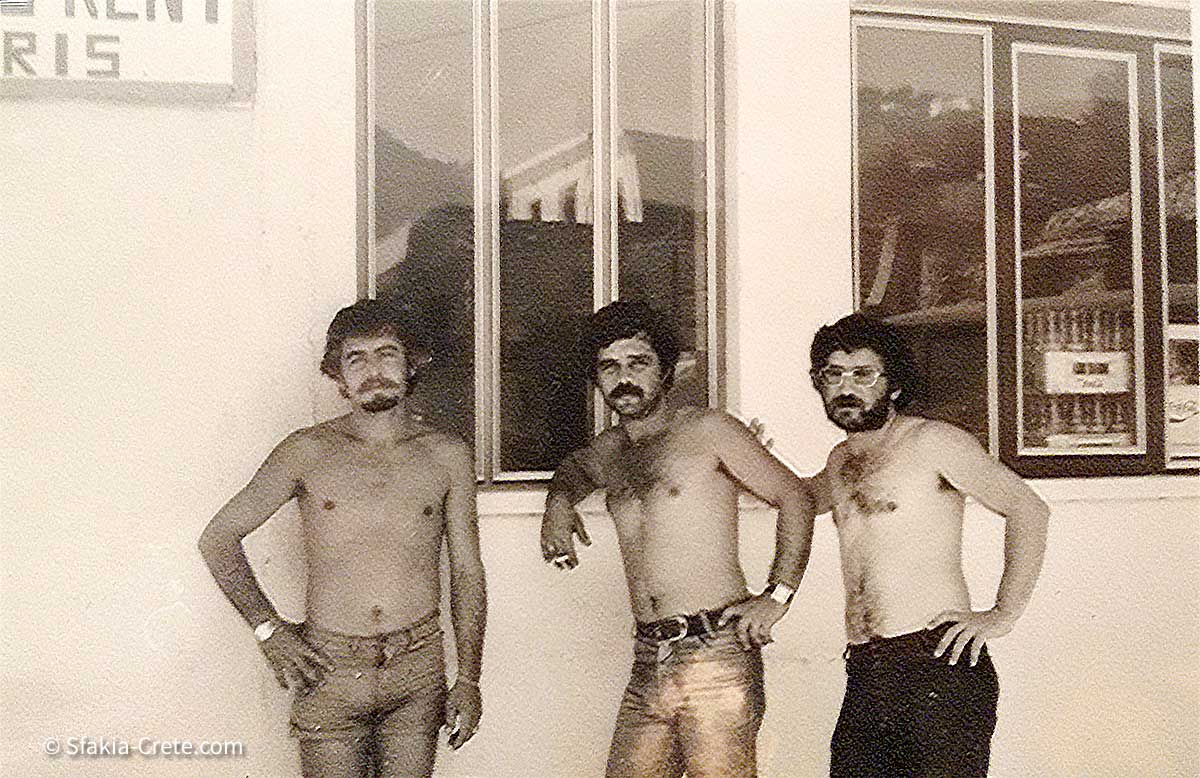 Later we joined his business and gradually took it over. Stavris means "big Stavros", and this name we gave to our hotel. Over the years we have expanded it, from the late sixties with the hippie travellers to the laid-back or active tourism of the 19nineties, and now the new millennium. Chora Sfakion is a village for people who like to meet with the traditional Cretan atmosphere and people, away from mass tourism.
We now have over 60 nice rooms, studios and apartments in Chora Sfakion and 24 studios and apartments in Frangokastello. We are very happy that many of our guests keep coming back for years, some of them already for over 40 years. We have become good friends and maybe you will be too! Our village has something special, almost magical. Once this magic touches you, Chora Sfakion will always keep a place in your heart. We look forward to meet you under the old Tamarisk tree in front of our hotel.
You can find all information about our holiday accommodations here:
Stavris